OCEAN REBELLION, PORTUGAL: SE O MAR MORRE NÓS MORREMOS
12.04.2023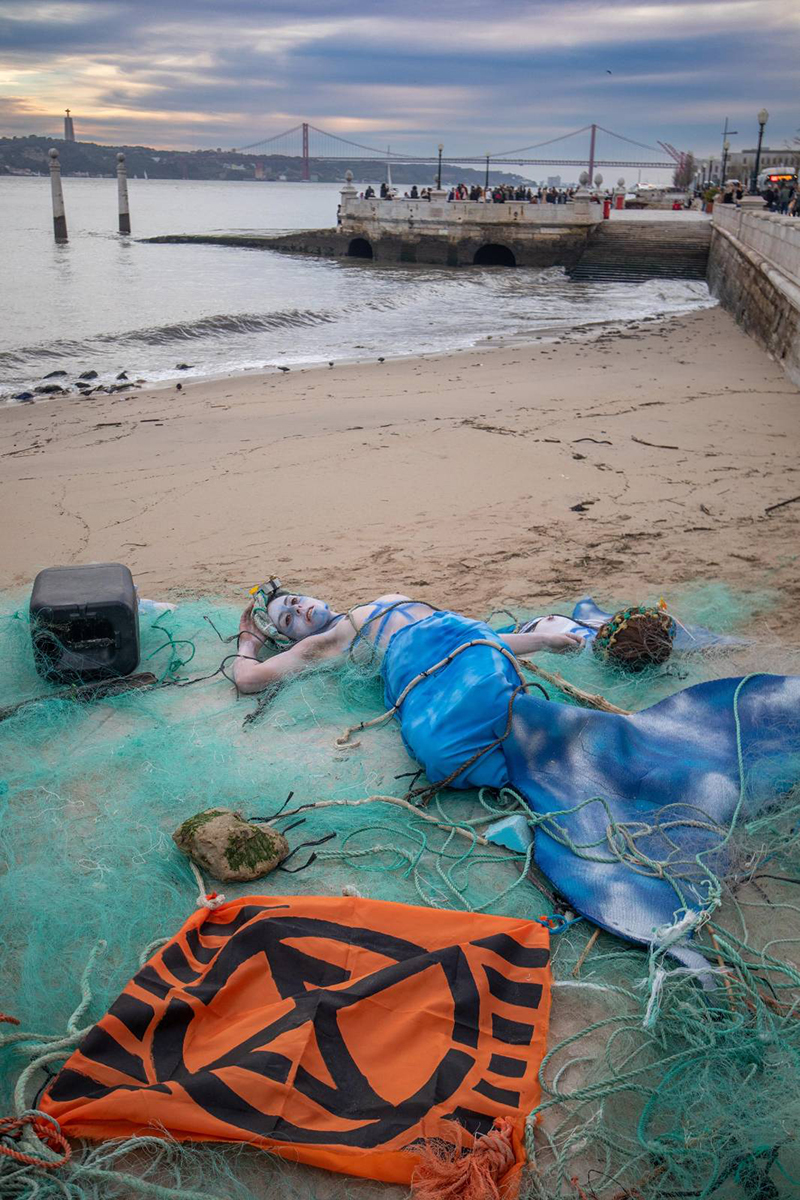 Ocean Rebellion, Portugal, marked world water day by staging a reminder of the fragile state of the Ocean with Movimento Pelas Águas e Serras.
Hundreds of workers on their way home witnessed stranded merpeople caught within fishing gear and plastic waste, choked by the thrown away waste of our throwaway culture.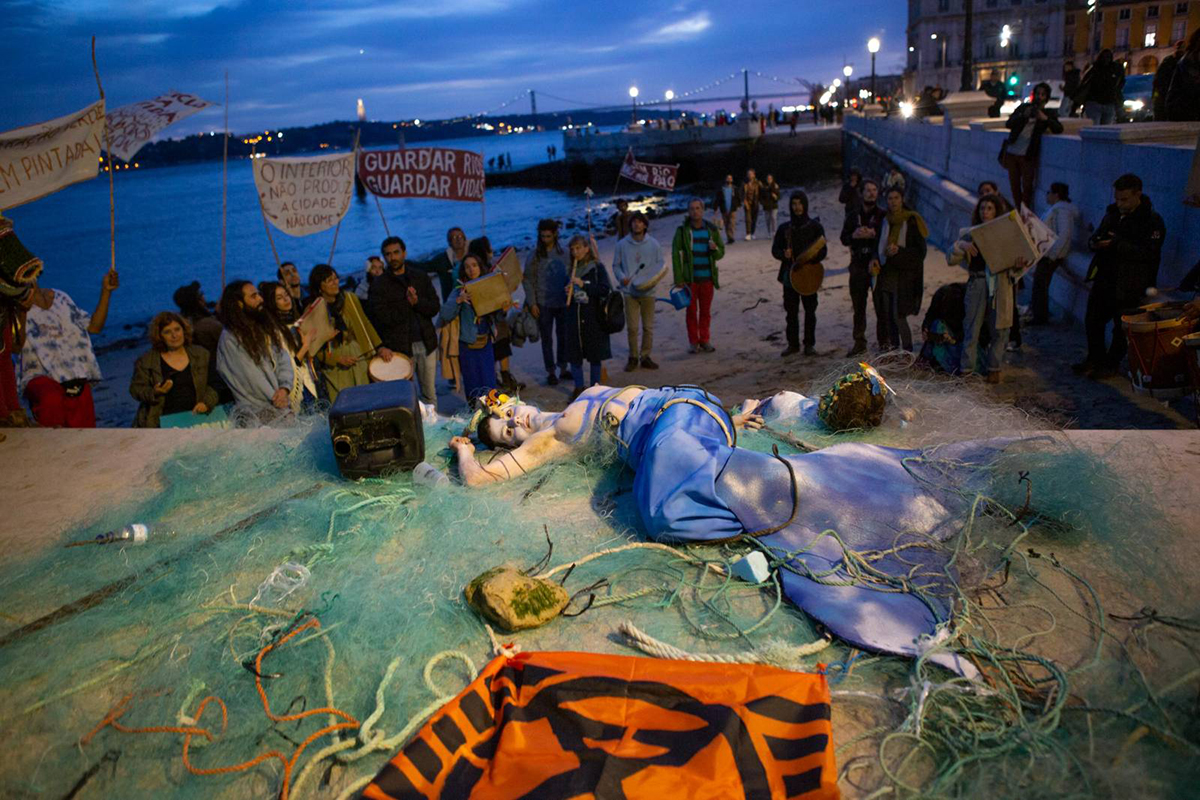 Today, in Portugal as in so many other parts of the globe, we see a lack of policies concerning the protection of our natural resources, leading to a series of marine die-offs, droughts and wild fires that are threatening many world populations. One clear and unsettling example is the plan for open-pit mining in Covas do Barroso, World Heritage of Agriculture, close to our one and only Portuguese National Park Peneda-Gerês.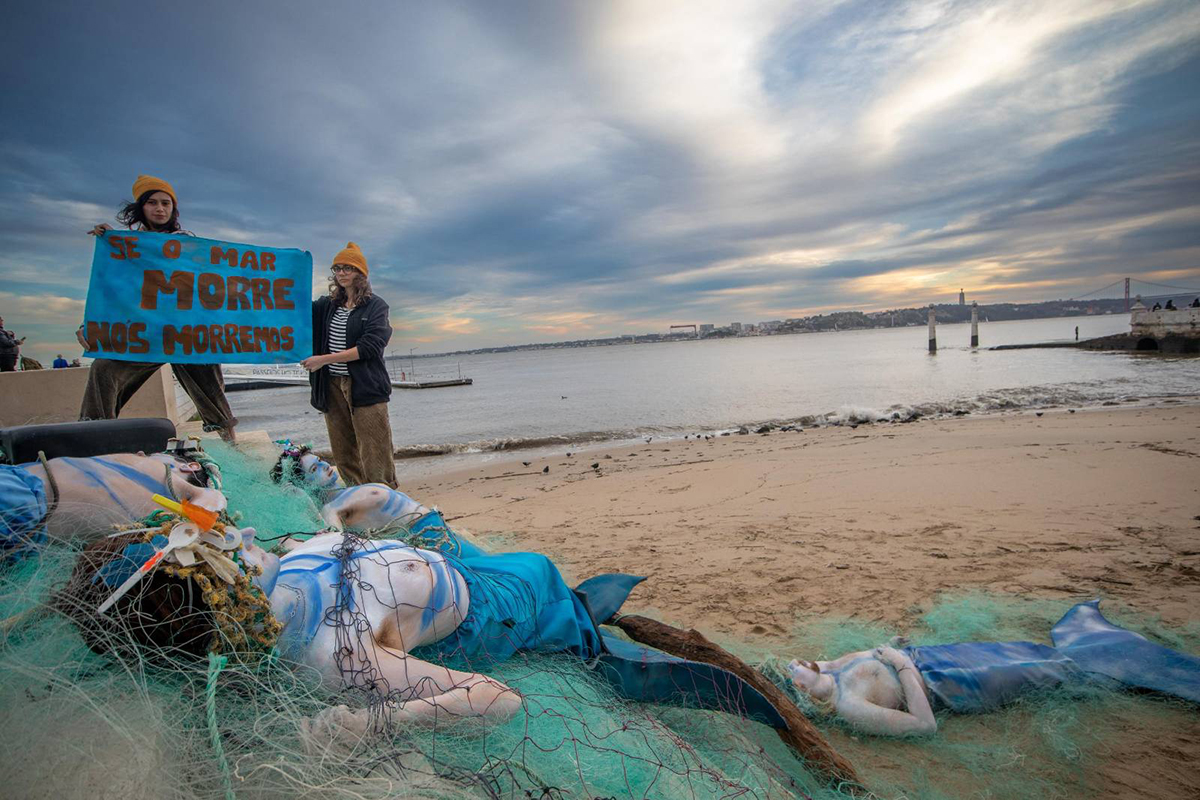 ---
The fate of the Ocean depends on us all.
We'll let you know what we're doing to help.
As crazy as it sounds, in 2023, we still have to fight for the protection of our most basic right: the right to live. Which of course is only possible because our planet Earth can meet our needs – but not for long if we keep trailing this path of constantly neglecting what makes life possible.
Ocean Rebellion vows to pressure the Portuguese government by invading the streets and shores. We will continue to remind everyone the Earth must be protected for the benefit of all life. The Earth cannot be treated as an economic resource and exploited for the benefit of a few people.
The fate of the Ocean depends on us all.
Our interventions depend on your support.