Skip to content
Rave on blue Lisbon
30.06.2022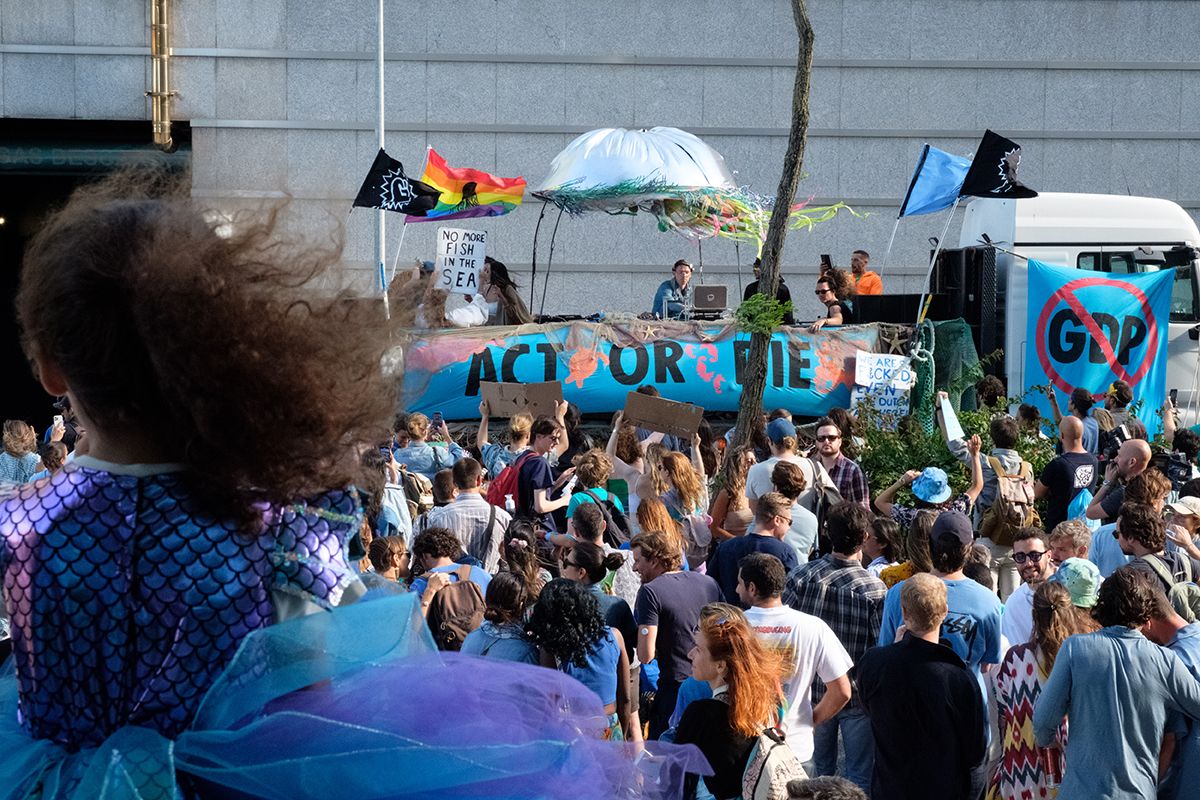 Today the streets of Lisbon were painted blue with figures marching and dancing.
The Martha Azul (Blue March) stepped out across Lisbon with a host of locals joining in.
The Police uniforms blended into the blue theme.
Later the march merged with a rave organised by Rave Revolution.
The rave featured creatures, banners and placards developed in a Lisbon workshop with help from Ocean Rebellion.
Photos: João Daniel Pereira.