Ocean Rebellion Brussels Workshop
15.03.2023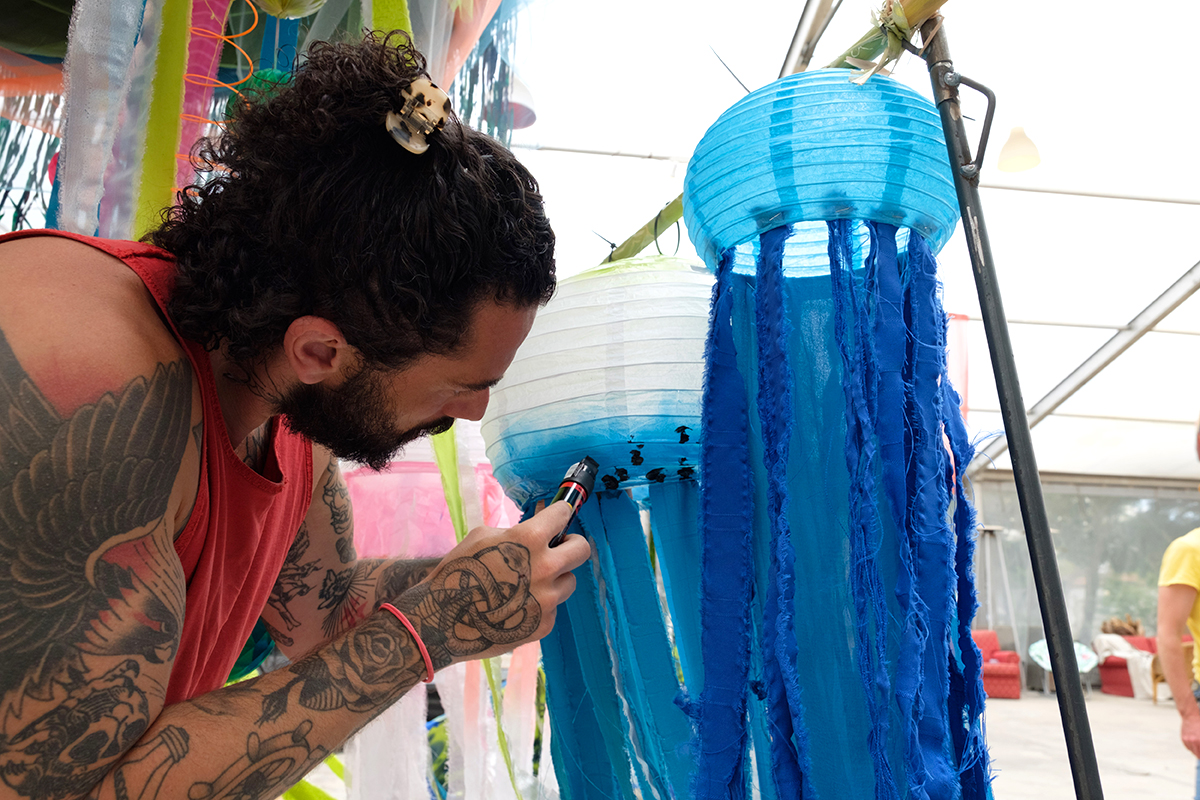 Ocean Rebellion invites you to join them for a two and half day workshop in Brussels.
Join artists, performers and experts from Ocean Rebellion and leading Ocean NGOs in a hands on workshop to turn the tide on ocean pollution.
CENTRAL BRUSSELS, April 14 – 16, 2023
—
The two and half day workshop begins with:
STATE OF THE OCEAN TALK
19:00: FRIDAY, APRIL 14
LOCATION: KAMILOU A ARTS-LOI
A talk by Ocean Rebellion and leading Ocean experts.
The talk will be participatory with audience interaction encouraged.
We will involve attendees in a discussion about the four key drivers of ocean degradation: shipping, fishing, chemicals and mining. And discuss openly the tactics we use to turn the tide against them.
Vegan food will be provided.
—
DAY ONE
IMAGINING AN ARTISTIC PROTEST
10:00 – 17:00: SATURDAY, APRIL 15
LOCATION: NAMAHN
Ocean Rebellion members will work with attendees to develop an artistic intervention protest. The workshop will be hands on and include:
messaging
poster making
costume making
performance
press relations
tactical organising
Participants will work together with the Ocean Rebellion crew in workshops and learn how Ocean Rebellion builds spectacular interventions.
A vegan lunch will be provided.
Optional evening activity.
—
DAY TWO
MAKING IT REAL
10:00 – 17:00: SUNDAY, APRIL 16
LOCATION: NAMAHN
The workshop continues by reviewing the previous days work. The group will continue making together and consider everything in more detail. We will practice performance and look at how we can use the media in different ways. The workshop will end with a fully developed artistic intervention and the invite to help deliver it in the near future.
A vegan lunch will be provided.
Optional evening activity.
A more detailed agenda will be sent to attendees nearer the event.
—
SIGN UP VIA THE EVENTBRITE LINK BELOW, NUMBERS ARE LIMITED: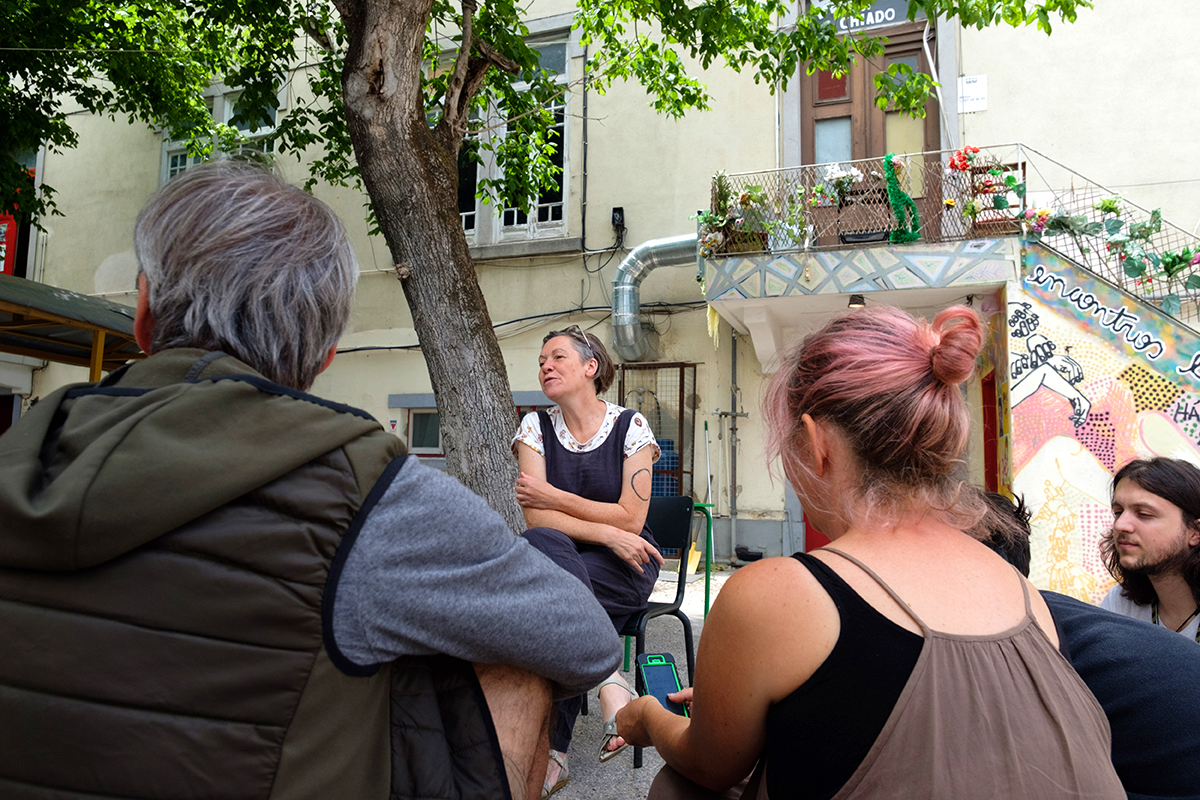 The Ocean Rebellion Crew
Michael Collins
Mai '68 is a passion for Michael. So much so that in 2018 he co-created Paris '68 redux, a printmaking studio dedicated to spreading the alternative word. Since 2018 Michael's posters have been pasted to walls all over Europe, commenting on issues as diverse as Google's influence in Berlin [Fuck Google] and Brexit. In 2019 Michael began making prints for Extinction Rebellion and developed a poster workshop which enables people to make their own posters.
Rob Higgs
Rob is a mechanical sculptor, automata builder and inventor. He designs and makes mechanical sculptures, contraptions and eccentric machines, largely using discarded scrap such as old gears, cartwheels, chains and mechanical items. He finds them on old farmyards, in boatyards, skips, beaches, hedges and scrap heaps. Best at making big rusty mechanical things, he is also happy to work with hydraulics, pneumatics, electronics, electrics, pyrotechnics, marine, submarine and any other things that can be played with. Rob has created work for the Eden Project, Game of Thrones, Calais Jungle Refugee Camp and Extinction Rebellion plus many others.
Sophie Miller
Sophie Miller is an artist, creator, performer and collaborator. Having graduated from Central St Martins with a BA in fine art she worked as a freelance Art Director in London for independent production companies including Discovery Channel, the BBC and Paramount pictures. In 2006 she relocated to Cornwall to raise her family and devote time to art and environmental projects. Most recently she has worked with Doug Fransisco on the iconic Red Rebel Brigade and co-produced the Black Oil Slick performers for BP or not BP.
Clive Russell
Clive is a designer based in London and one half of This Ain't Rock'n'Roll. Their work inspires change, most famously in the creation of the look and feel of Extinction Rebellion and the Brixton Pound. Their work has been exhibited and collected by the V&A, MOMA, British Museum and Smithsonian among others.
Roc Sandford
Roc has worked on modelling perceptual bias at Bristol, Pennsylvania State, and University College London. They have attended the Rockefeller Foundation, Bellagio in Italy and the NATO Advanced Studies Institute at Bonas in France. Roc is a writer and artist and lives off-grid on the Hebridean Island of Gometra.
We hope to see you there 🙂