Ocean Rebellion Brüssel Workshop
15.03.2023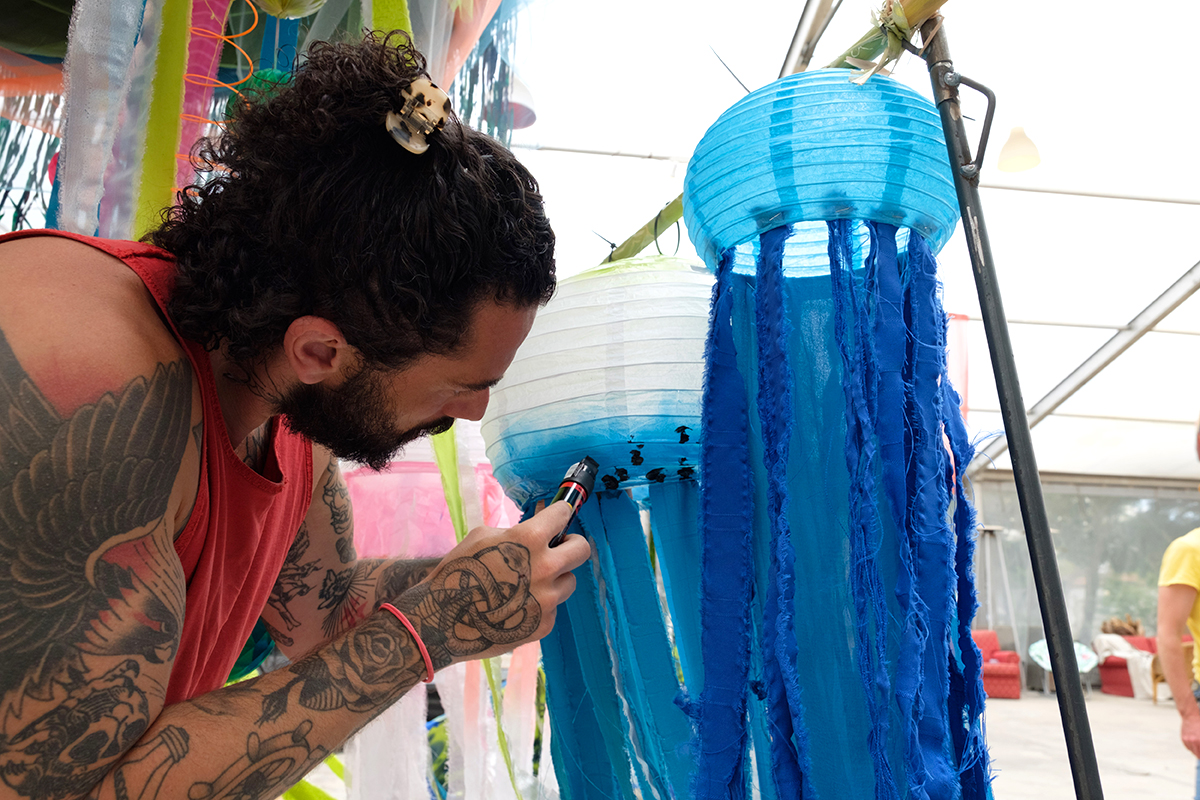 Ocean Rebellion lädt Sie zu einem zweieinhalbtägigen Workshop in Brüssel ein.
Nehmen Sie mit Künstlern, Performern und Experten von Ocean Rebellion und führenden Meeres-NGOs an einem praktischen Workshop teil, um die Verschmutzung der Meere zu bekämpfen.
CENTRAL BRUSSELS, April 14 – 16, 2023
—
The two and half day workshop begins with:
STATE OF THE OCEAN TALK
19:00: FRIDAY, APRIL 14
LOCATION: TO BE CONFIRMED
A talk by Ocean Rebellion and leading Ocean experts. The talk will cover drivers of Ocean degradation and the organising and tactics we can achieve together.
The talk will be participatory with audience interaction encouraged.
We will involve attendees in a discussion about the four key drivers of ocean degradation: shipping, fishing, chemicals and mining. And discuss openly the tactics we use to turn the tide against them.
Vegan food will be provided.
—
DAY ONE – VISUALISING TACTICS
10:00 – 17:00: SATURDAY, APRIL 15
LOCATION: NAMAHN
A workshop leading on from the talk [a summary will be provided ahead of any activities]. Ocean Rebellion members will work with attendees to develop an artisitic intervention protest. The workshop will be hands on and include:
– messaging
– poster making
– costume making
– performance
– press relations
– tactical organising
Participants will be able to change between workshop areas during the day to experience different aspects of how OR builds a spectacular intervention.
A vegan lunch will be provided.
Optional evening activity.
—
DAY TWO – BUILD AN INTERVENTION
10:00 – 17:00: SUNDAY, APRIL 16
LOCATION: NAMAHN
The workshop continues by reviewing the previous days workshop and extending the tactics as a group. We will look at the social media space and how we can infect the news stream with images. The workshop will end with a fully developed artisitic intervention and the invite to help deliver it in the near future.
A vegan lunch will be provided.
Optional evening activity.
A more detailed agenda will be sent to attendees nearer the event.
—
SIGN UP VIA THE EVENTBRITE LINK BELOW, NUMBERS ARE LIMITED: