The Worlds one and only anti deep sea mining Polymetallic Rock Band, a short documentary
02.11.2023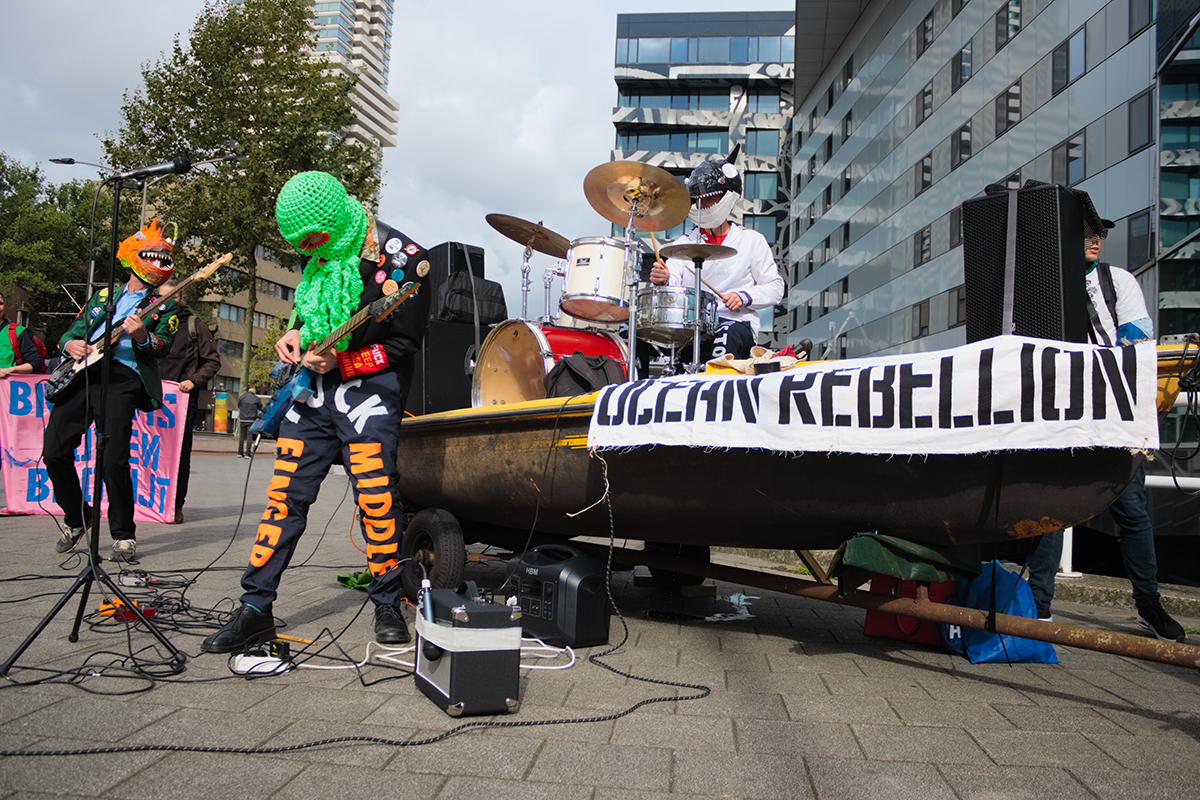 In The Netherlands it's 'climateweek' (30 October – 5 November) and for this reason the National TV-channel BNNVARA wanted to make some portraits of climate activists.
The Polymetallic Nodules, the Oceans one and only anti-deep-sea-mining-protest rock band, did not hesitate for a second (no time to lose, you know it) and shoved their favourite spokesperson forward, Aaron. He is a great asset to the band. Aaron has an education in the technical field so he knows his shit. Plus he's nice and friendly and knows how to speak about activism.
His only flaw is he's too nice for a heavy death metal band 😆
At our latest gig, against the Underwater Minerals Conference on 5 October in Rotterdam, Aaron was followed by National TV while taking part in the performance. At this conference many major parties, interested in deep sea mining, came together to discuss how they can rush forward and begin smashing up the seabed – even though there's no green light to do it. Allseas, The Metals Company, Royal IHC, Technical University Delft, GSR-Deme and many more were all there. 
Aaron couldn't have done a better job. He smashed the whole idea of deep sea mining in his speech. After that the Polymetallic Nodules gave their awful(ly good) gig. You can watch the documentary below. And don't forget to curse all the PLONKERS who want to practise deep sea mining.
Aaron and the Polymetallic Nodules. Non-Dutch speakers can switch on subtitles in bottom right corner.
The original article can be viewed here.
The fate of the Ocean depends on us all.
Our interventions depend on your support.
Photo by @StratenVanAms