Skip to content
Saucy seaside visits COP26
05.11.2021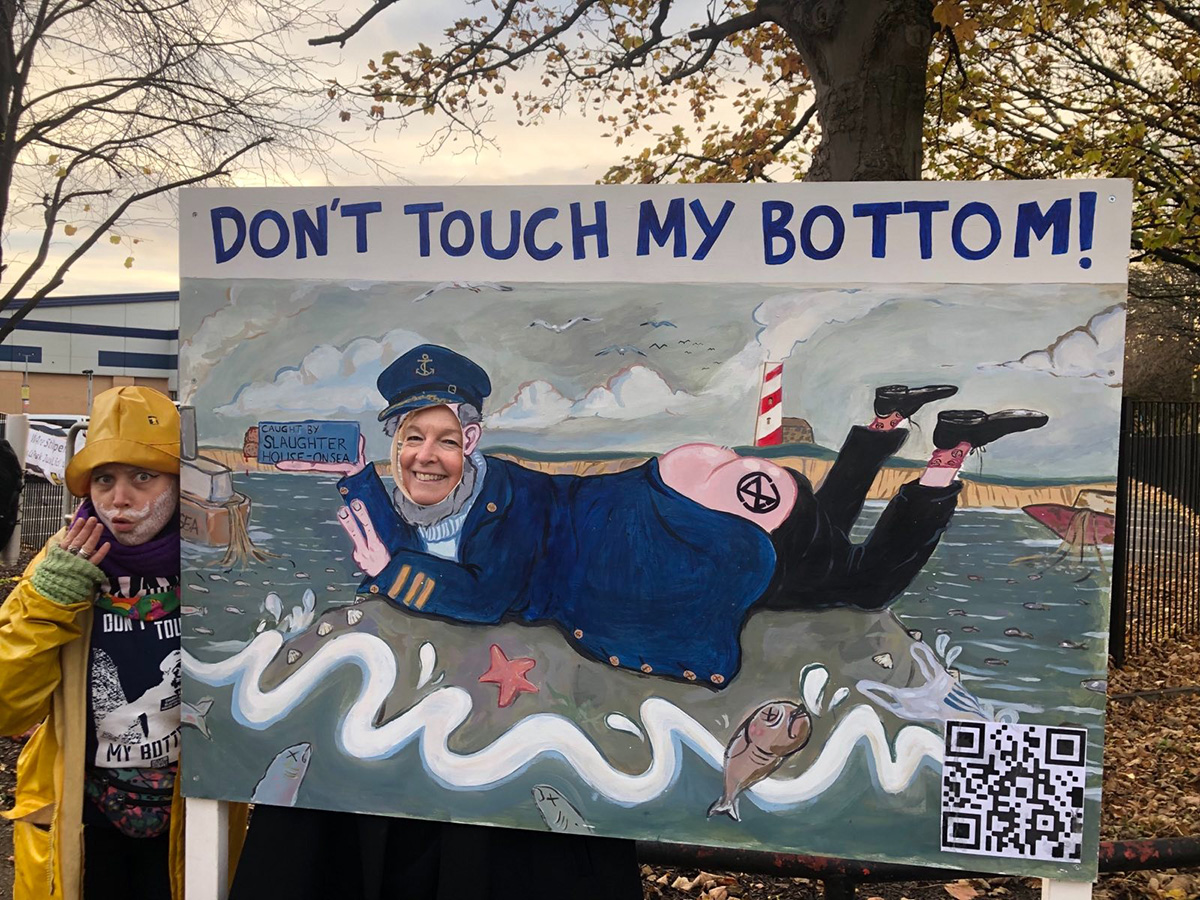 Need a saucy sea side postcard snap for your family album?
Then you can follow Ko Barrett, Vice Chair of the Intergovernmental Panel on Climate Change (IPCC), and add your face to one of our two 'head in the hole' cheeky postcards.
Yesterday they were trawling round the perimeter of the COP26 compound, giving everyone a chance to poke their profile into industrial fishing's dirty business.
Keep an eye out for the 'postcards', created by Jamie Carroll, they're still out and about. And if you pop your face in why not share it on your social channels and let us know? @OceanRebellion / insta: @TheOceanRebellion