Skip to content
A Filthy Ship for the Filthy Rich
25.09.2020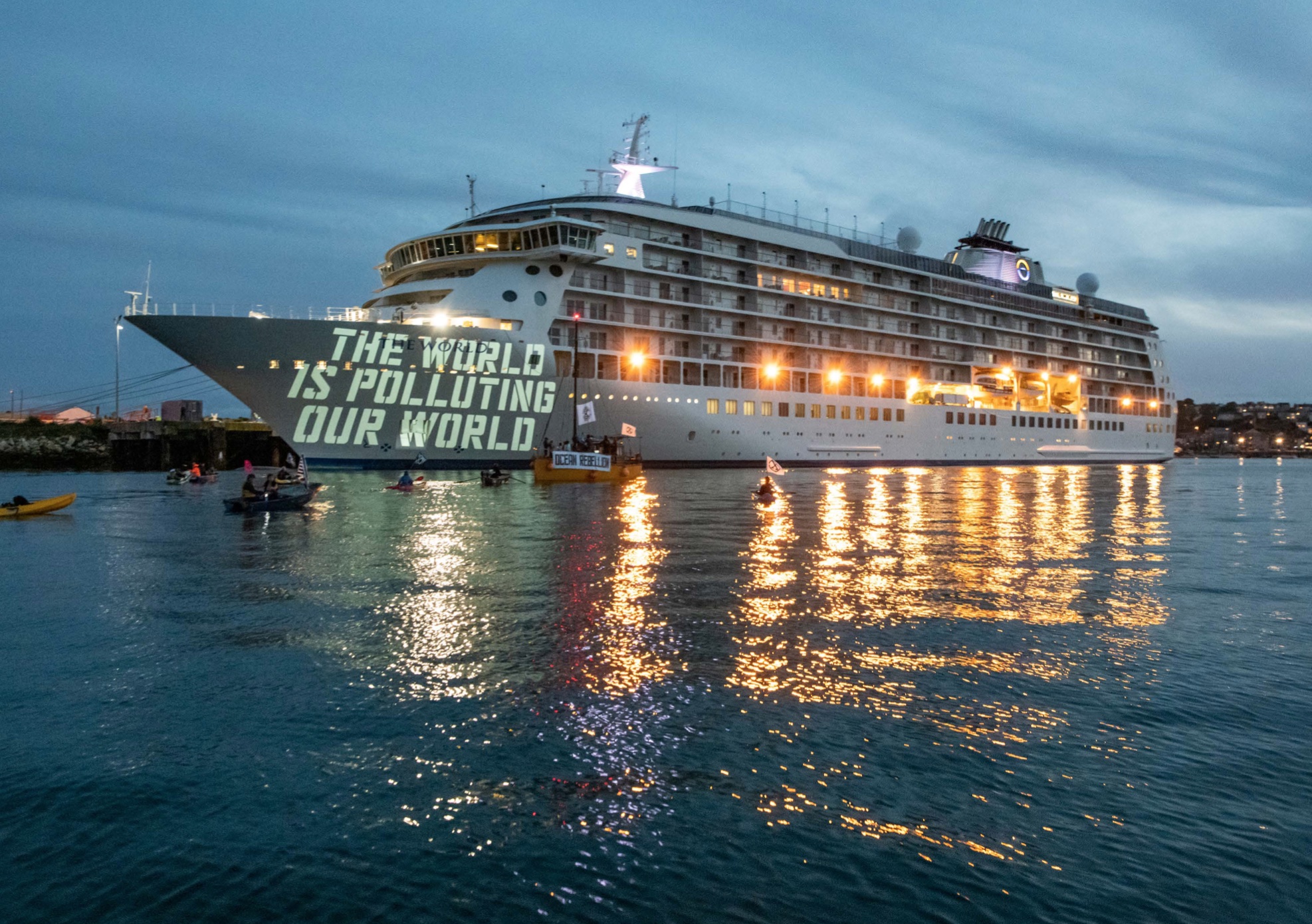 'The World' – a mega-ship representing everything that is wrong with the way our society is structured.
The uber-rich are invited to cruise the world and in doing so actively participate in destroying it through a toxic combination of casual colonialism and horrific pollution.
Watch how local Ocean Rebellion activists responded when 'The World' arrived in their home town of Falmouth, Cornwall, UK.
Music: Candlegravity 'A Suicide' (Free Music Archive)
©Senara Wilson Hodges – On The Beach Productions