Skip to content
Rebellion takes to the waves & hits the headlines
02.10.2020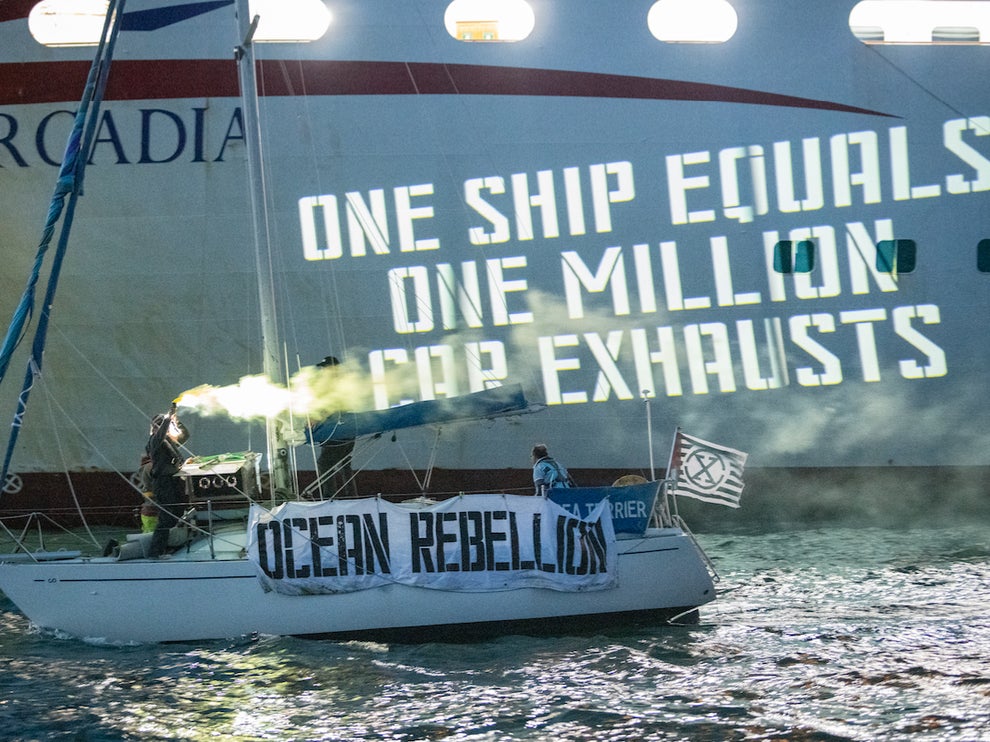 Each week a single cruise ship dumps 10 swimming pools worth of raw sewage into the ocean.
One cruise ship equals one million car exhausts.
Ocean Rebellion protesters, including former British Olympic sailor Laura Baldwin, took to the waters to project these messages directly onto the polluting behemoths that are sitting idle along our coastline.
Baldwin, who represented Team GB in the 2004 Olympics, said: "Weymouth Bay has seen between 5 to 10 cruise ships parked here since the start of lockdown. On a still day, you can clearly see the sludgy yellow layer of pollution wrapping the lowest level of air.
Read more about the protest – and the inevitable greenwashed responses – in these articles by The Independent, Bloomberg and MSN.